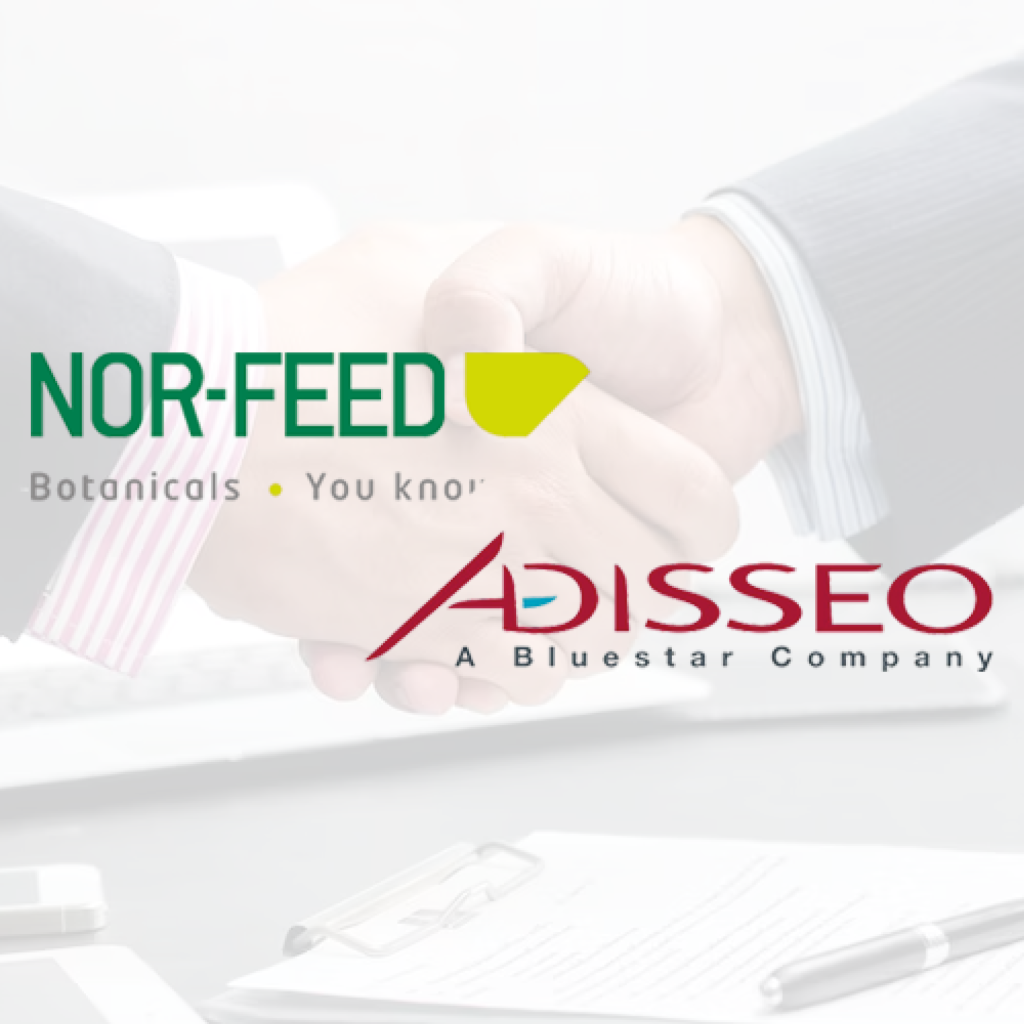 A step forward for our team 
The Nor-Feed team, which now has over 40 collaborators, is delighted to have joined forces with Adisseo, a trusted industry player that will foster Nor-Feed's business development. After 20 years of activity in the botanicals market, Nor-Feed embarks on an exciting journey, relying on Adisseo's support while maintaining its autonomy and organization, and providing customers direct services. Nor-Feed has unwavering faith in the potential of botanicals to bolster sustainable farming and will stay true to the original vision that was defined two decades ago. 
Nor-Feed was established in France in 2003 by Cécile and Pierre Chicoteau, in the heart of Anjou, the medicinal plant production area. The Nor-Feed concept was created with the vision that synthetic growth promoters used in animal nutrition would be questioned in the future and efficient alternatives should be offered to farmers and nutritionists. According to Olivier Clech, joint CEO of Nor-Feed "the Nor-Feed ambition is to use botanical extracts manufactured from agricultural co-products in animal nutrition, to limit the use of antibiotics, coccidiostats and pesticides."  
With the support of Adisseo, Nor-Feed will follow its strategy built on 3 pillars:  standardize carefully the composition of its botanicals in active molecules to ensure a consistent efficacy, document rigorously their mode of action and provide a solid regulatory position to bring them to market.  
Nor-Feed is looking forward to this new chapter by its collaborators and partners.