From the origins, to the industrial use of
The origins of Yucca Schidigera
Yucca is a succulent plant from the Liliaceae family, with long sword-shaped and evergreen leaves. It is mainly found in the warm and dry areas of North and Central America. This plant was traditionally used by the American Apache tribes to make clothes and also hygiene products (shampoo, soap and even dental floss!) Today there are around 40–50 different species of Yucca, of which Yucca schidigera, that can be found in a geographic scope going from Nevada (United States of America) down to Baja California (Mexico).
The industrial use of Yucca Schidigera
Yucca schidigera contains an important source of saponins, secondary metabolites with numerous properties well described in the literature, and whose industrial applications are numerous: cosmetics, pharmaceutics, food, chemicals and agronomy. Its fibers also have commercial uses in the textile industry, papermaking or building materials. Eventually, the plant is very useful in animal nutrition thanks to its antiprotozoal and surfactant properties and for its ammonia-binding capacities. Its is therefore a powerful ally to reduce ammonia emissions, that represent an important issue in livestock.
The issue around Yucca Schidigera:
The extraction of saponins from Yucca schidigera is made directly on the trunk, which implies the removal of the whole plant. This harvest method, combined with the fact that the plant grows slowly and that the demand is increasing, may endanger the renewal of this natural resource. Moreover, its harvest is today forbidden in the USA and there is only one sustainable plantation in Mexico. This reduced production puts under stress the different markets which depend on Yucca supply, thus making indispensable the search for sustainable alternatives for certain applications.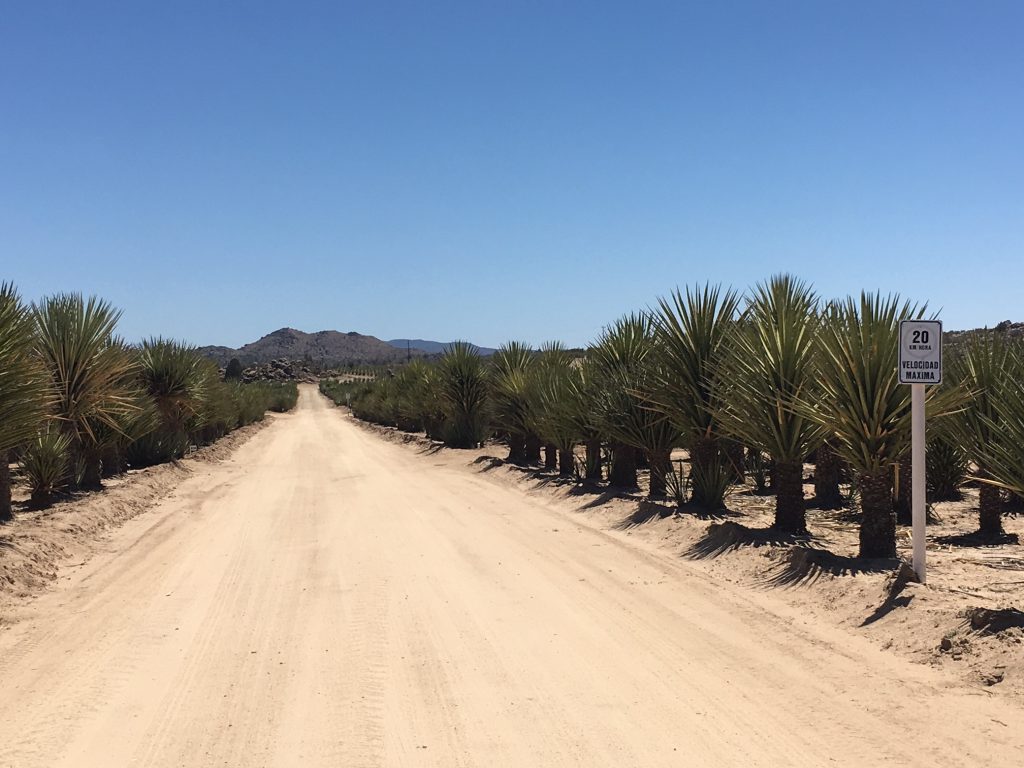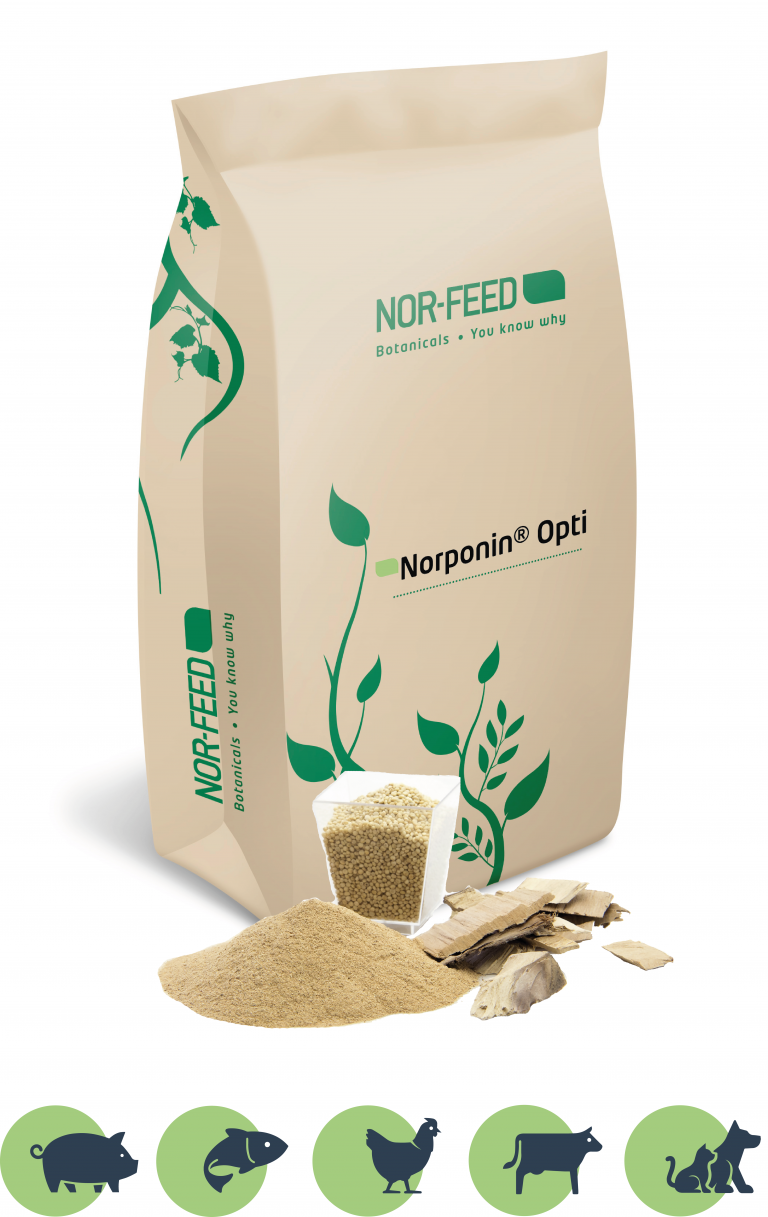 Our natural alternative to Yucca Schidigera
Norponin® Opti is a solution combining different saponin-rich plants that is as efficient as Yucca schidigera in reducing ammonia emissions.
NB: These issues also affect aquaculture insofar as ammonia absorbed at the gill level can cause many disorders and damages in all species. The level of ammonia in production ponds is indeed a criterion of water quality to be taken into account in the same way as the other parameters above.
Other products from the range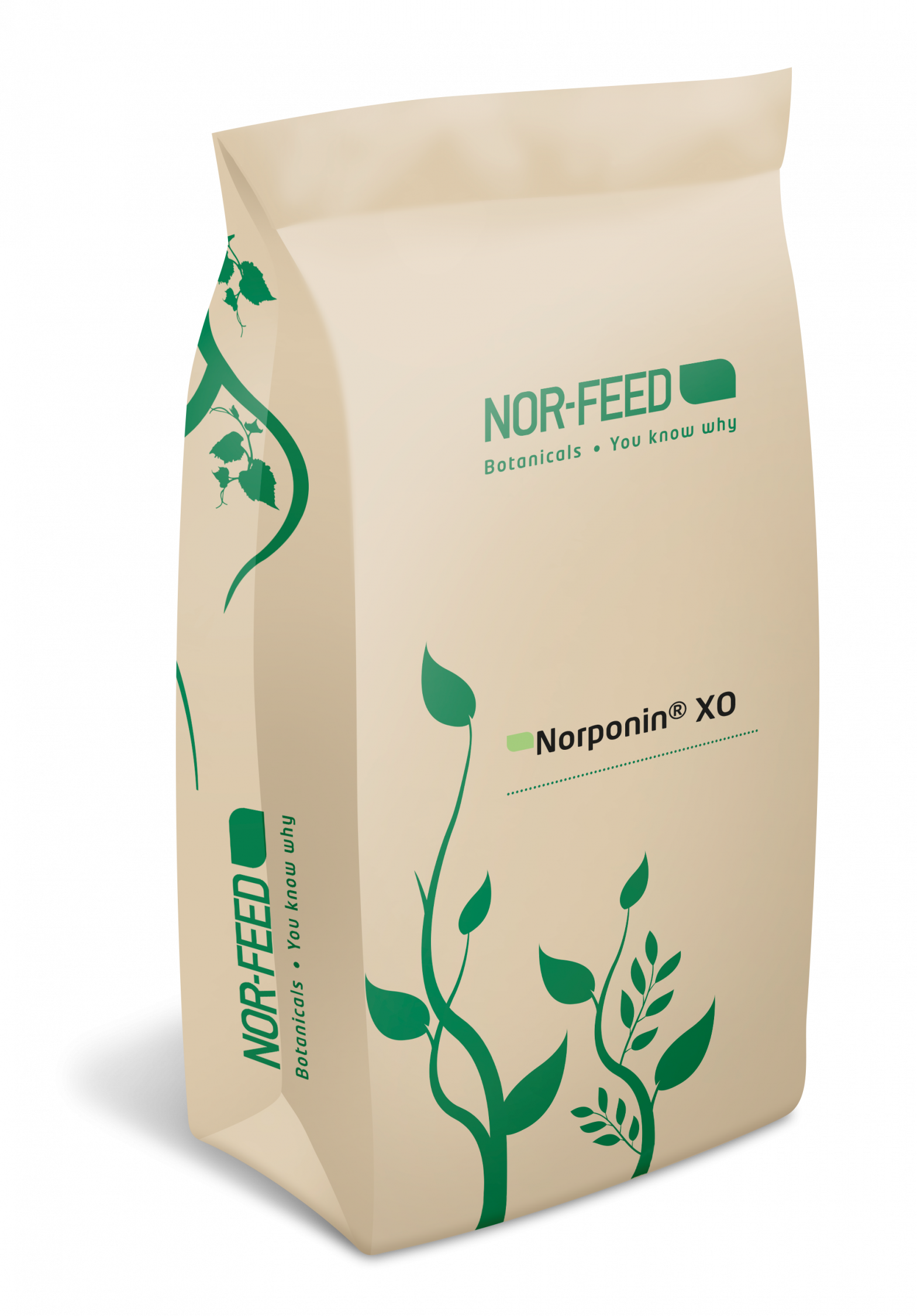 Contributes to coccidial risk management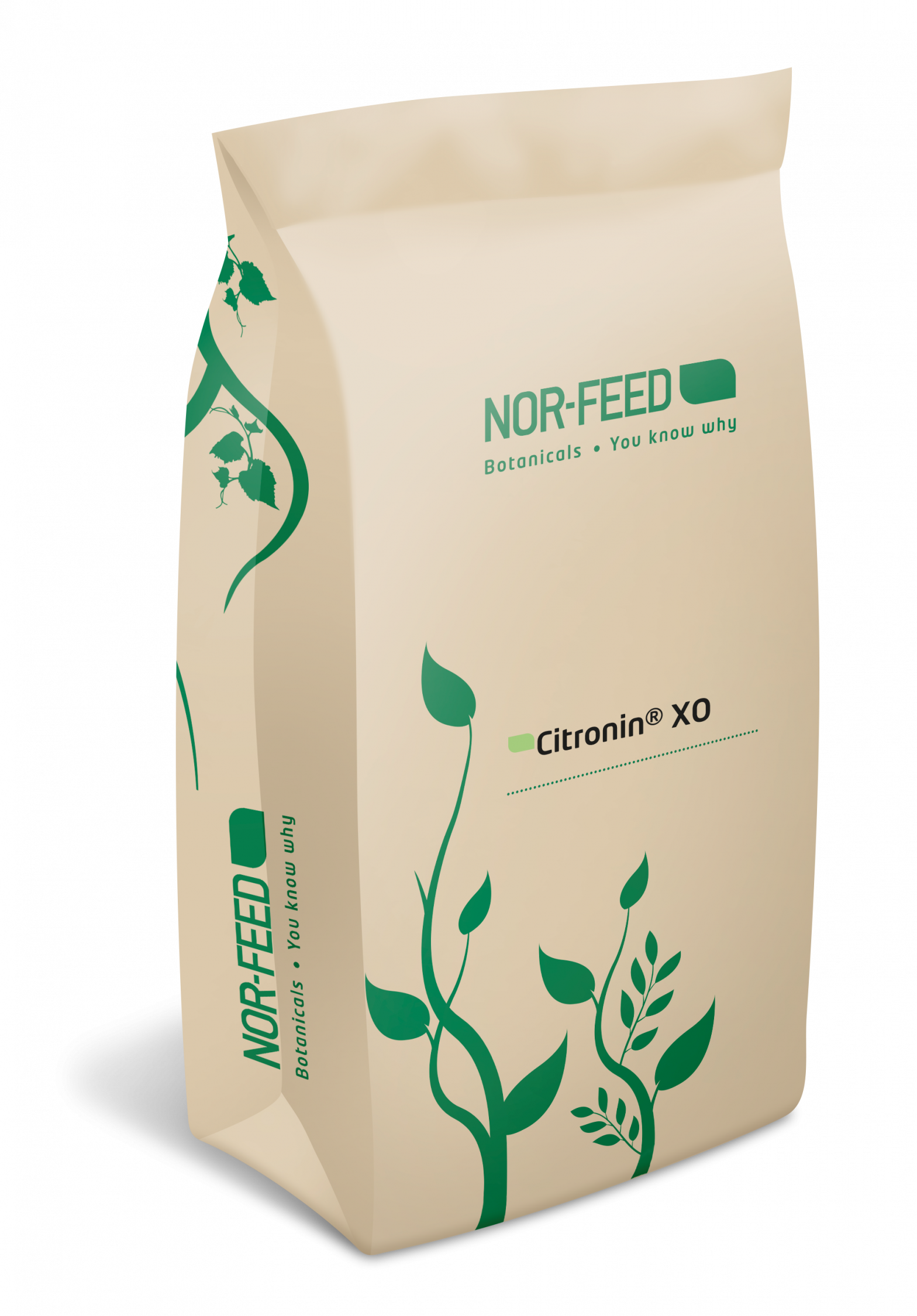 Contributes to coccidial risk management and growth