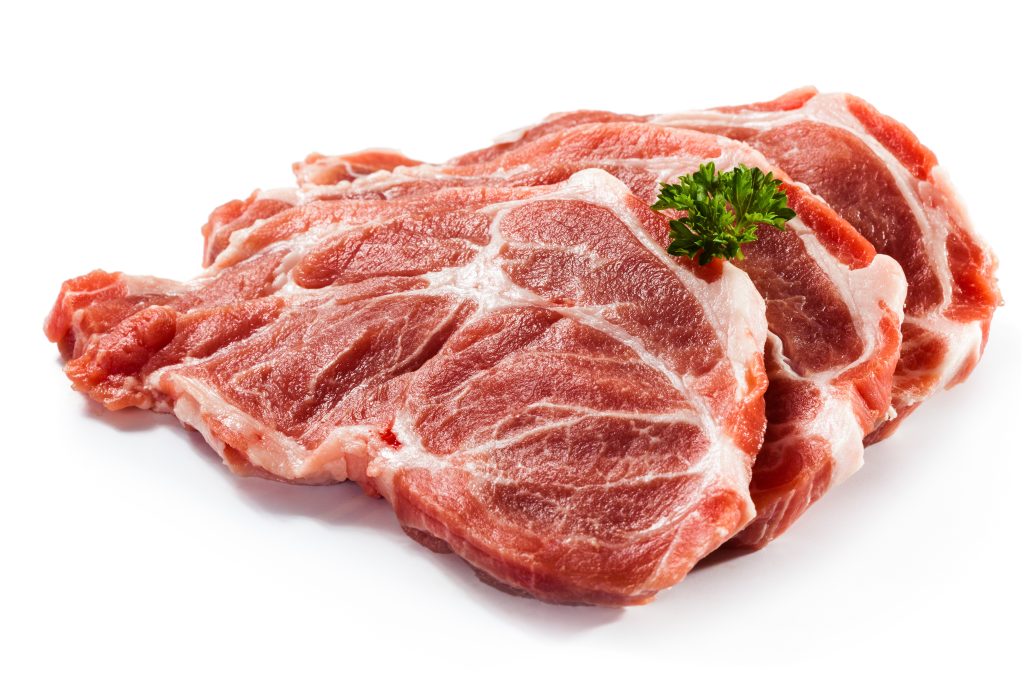 Meat quality is a multidimensional and difficult concept. Amongst consumers, « quality » is first perceived in the place of purchase through several criteria. These criterias may be intrinsic (physical aspect) or extrinsic (price, brand, packaging, etc.) and they are determinant in the meat product choice. 
Amongst these criteria, the perceived organoleptic qualities (color, juiciness, presence of fat) are essential in the act of purchase, according to several studies. However, these factors are not predictive of the satisfaction generated during the consumption itself. Health-related supposed benefits are for instance hard to evaluate after consumption.
Even if price and expiration date remain, in France for instance, the first factors related to purchase (mainly with pork and poultry), other values like fair trade, impact on the environment, products' naturality and animal welfare are increasing on a regular basis since the 2000s.
On the supermarket shelves, the meat products try to stand out from each other by using several techniques: packaging, Point Of Sale advertising, etc.
According to a Danish study, the promotional efforts on the sale points (POS, additional information, etc.) have a key-role in the consumer opinion construction, both regarding the health benefits and the product quality. This branding can also rely on social values: organic production, animal welfare taken into account, naturality, etc. This same investigation points out the fact that the brand is important, but no more important than the physical aspect and color of the meat, which remain essential factors.
Nor-Grape® decreases drip loss
A trial was carried out in a french farm on pigs from the same farrow-to-finish hog. The pigs were equaly divided into 2 groups : 
Control Group: standard diet + 25ppm Vitamin E
Nor-Grape® Group: standard diet + 10ppm of Nor-Grape®
Both groups were fed with these two different diets during the complete fattening period. Then, the roasts from these pigs remained in their packaging (non-opened) until the expiration date and were photographed everyday (from D+1 to D+9 after slaughter) to measure the evolution of the drip loss during storage.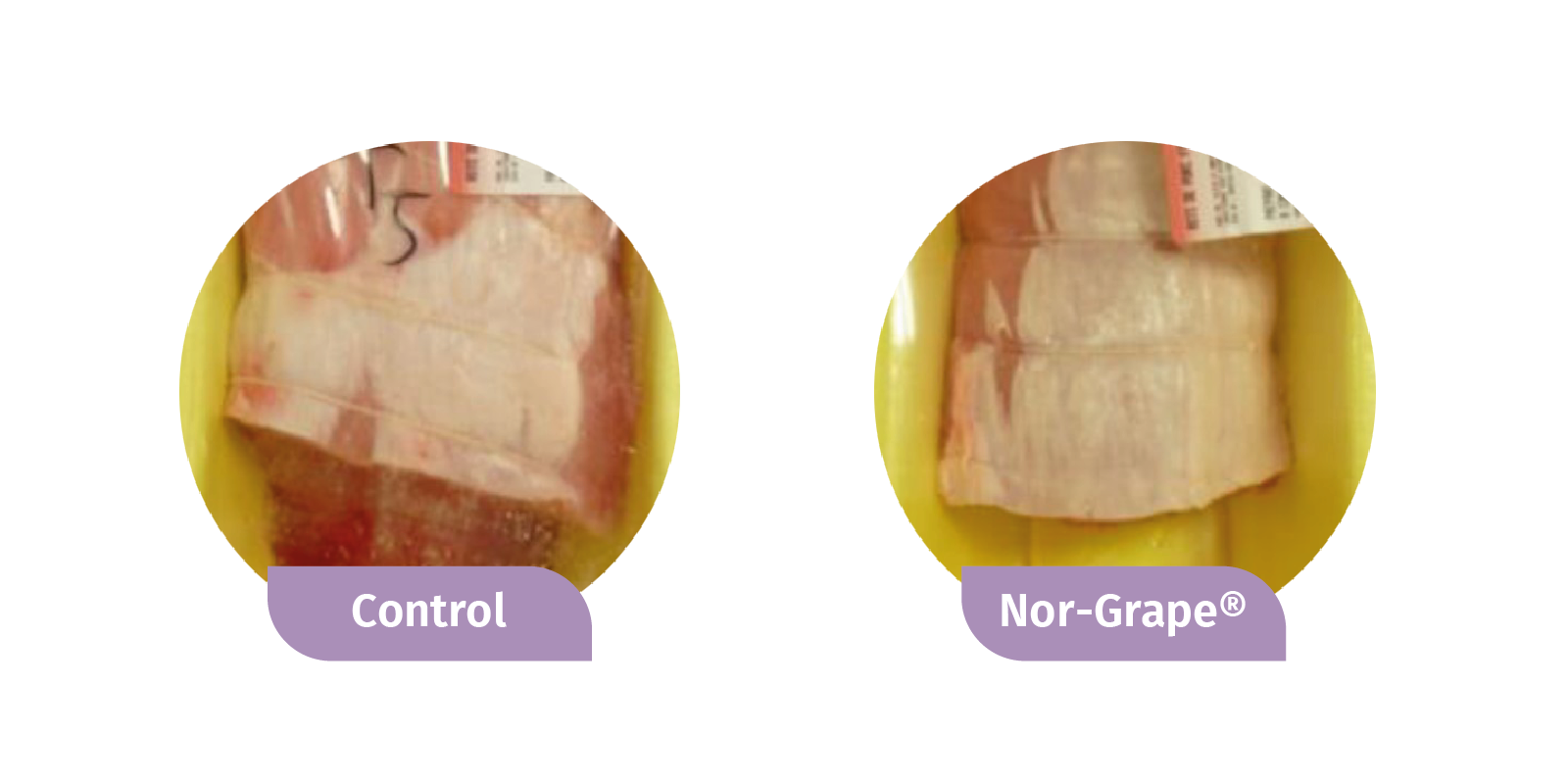 The analysis of the evolution of the 2 lots of roasts shows that the ones from the Nor-Grape® lot are significantly more resistant to exudation than the control group. This phenomenon is significant from the 3rd day as evidenced on the graph. 
We can conclude that: 
Cells membrane are more efficiently protected with Nor-Grape®.
More protected cells membrane means more resistant and less susceptible drip loss. 
Nor-Grape® helps improving meat quality.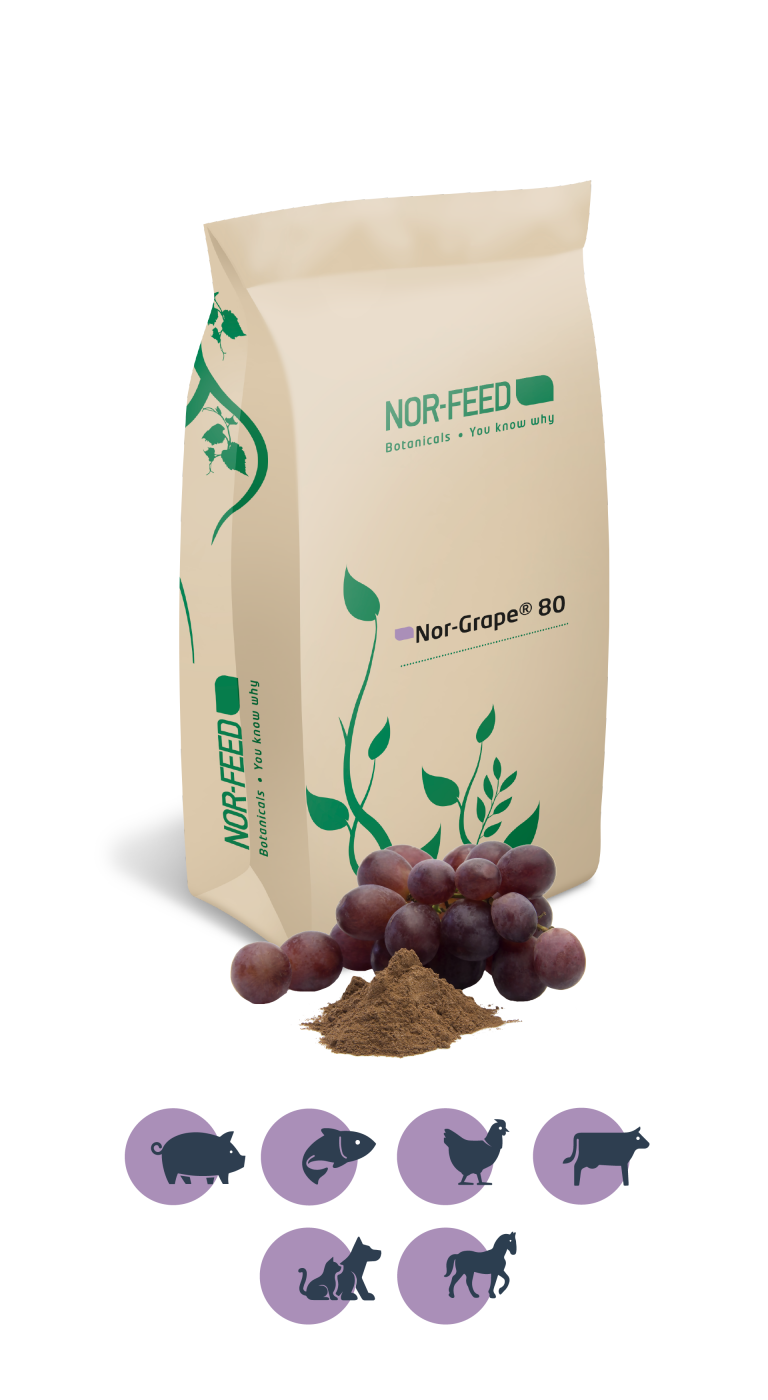 Our 100% natural grape exctract
Nor-Grape® 80 is a grape extract standardized in polyphenols which provides soluble biological antioxidants that help compensate oxidative stress.