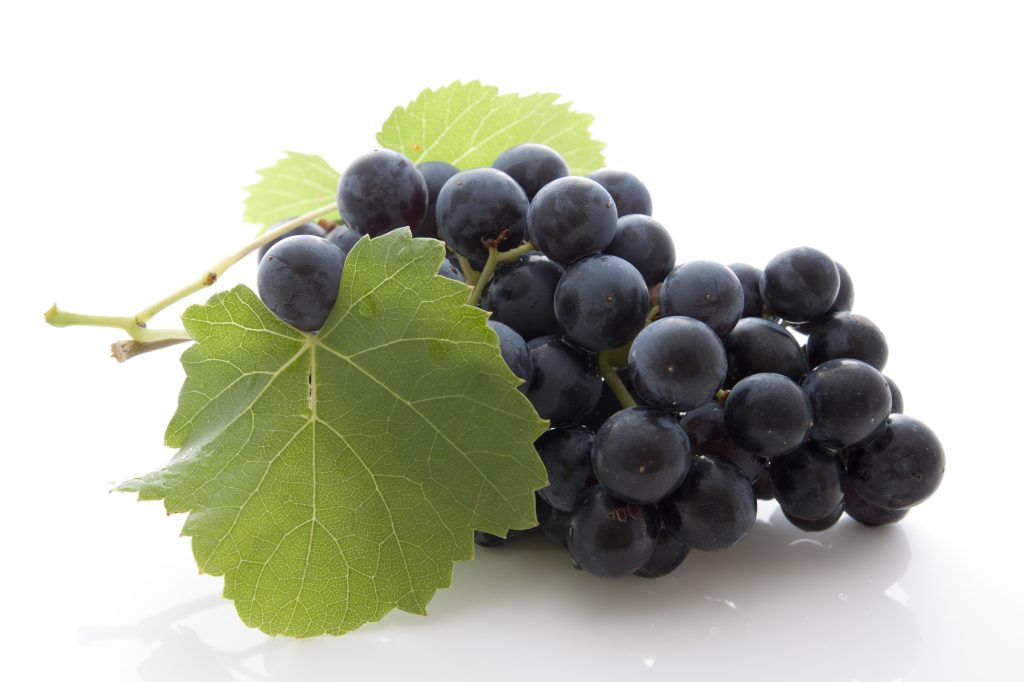 Polyphenols exist in a majority of plants, but not all of them have the same properties. This broad classification is displayed in various categories such as phenolic acids, stilbenes, flavonoids and lignans for which there are other subcategories. Therefore, the profiles of polyphenols and their associated properties differ greatly between those encountered in spices, citrus fruits, coffee or even red fruits. Even within the various grape extracts, there is considerable variability depending on the grape varieties, the parts of the grapes used and the extraction methods. The grape skins are rich in anthocyanins and pro anthocyanidins while the seed extracts are rich in gallic acid and catechins.
Three levels of defense within the
The alpha-tocopherol
A fat-soluble that protects the fatty acids of the cell membranes. It is nevertheless oxidized in case of high oxidative stress due to the unbalance between free radicals and antioxidants. It should also be noticed that alpha-tocopherol acetate (vitamin E50) is poorly used by young animals due to the lack of the carboxylesterase enzyme.
The water-soluble ascorbic acid
It is naturally produced in mammals, with the exception of very young calves and foals.
Antioxidant enzymes
As Superoxide dismutase (SOD) and selenium-activated Glutathione peroxidase (GPX), which are produced by the body.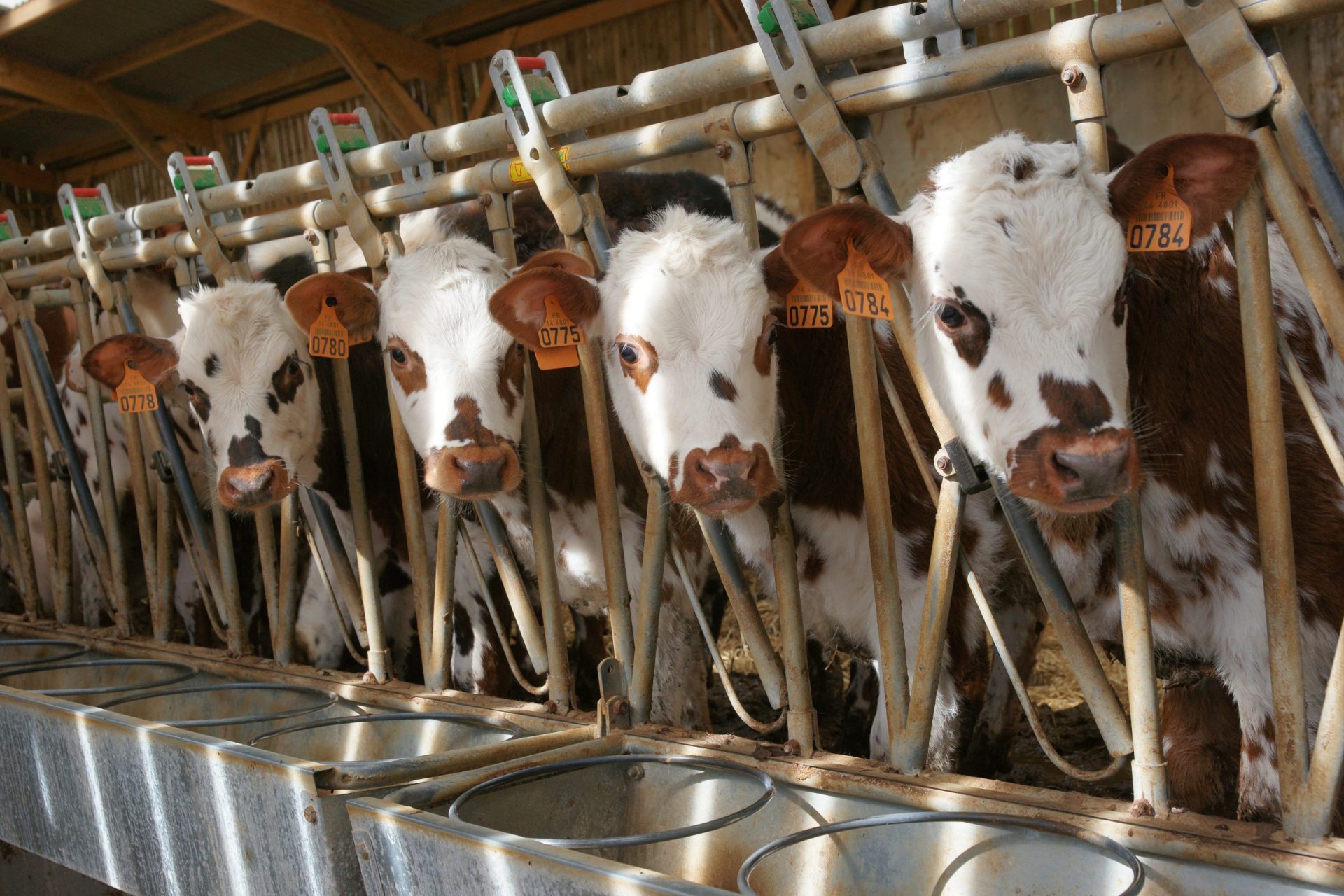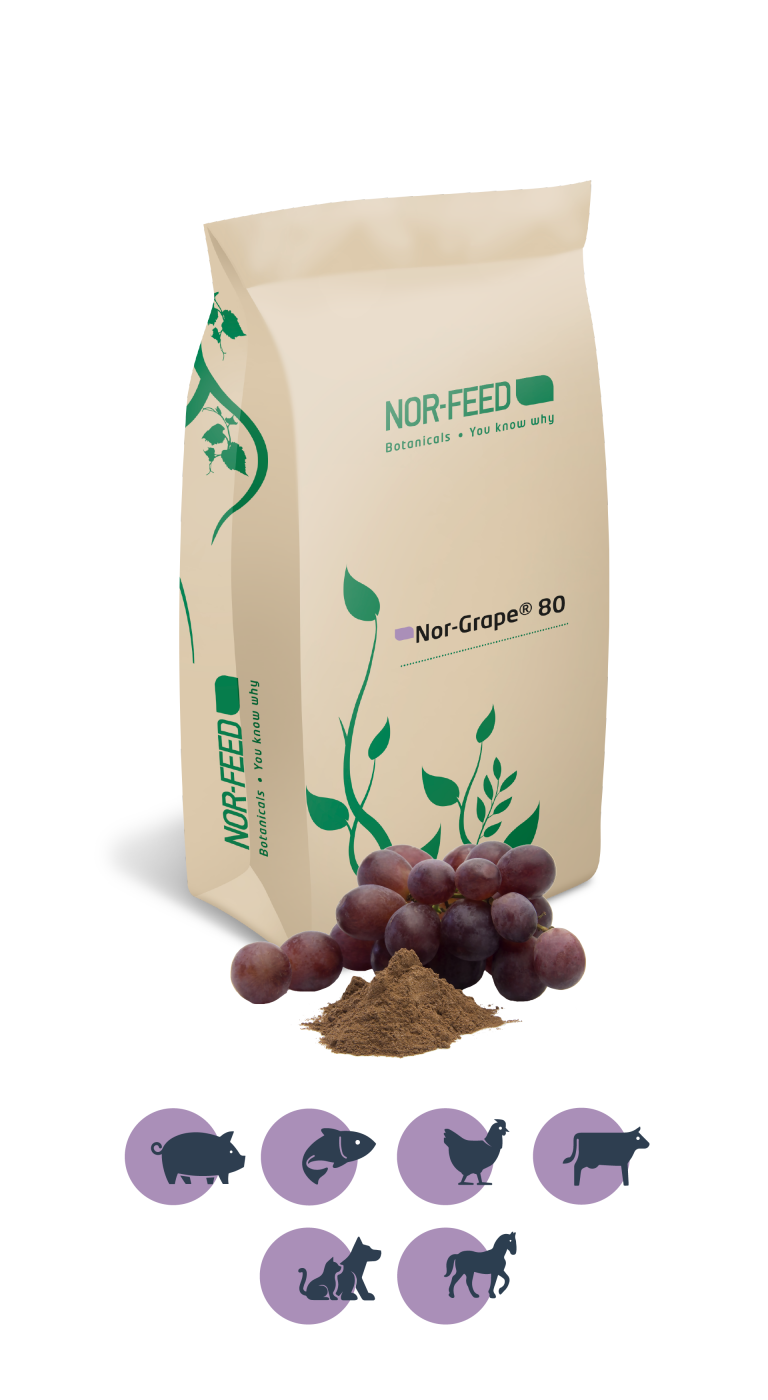 Our 100% natural grape exctract
Nor-Grape® 80 is a standardized association of extracted polyphenols, containing more than 80% total polyphenols, 60% procyanidols and 0.75% anthocyanins. Grape polyphenols contained in Nor-Grape® allow a diversification of antioxidant defenses.
Grape polyphenols contained in Nor-Grape® 80 have 3 antioxidant modes of action, which are the direct neutralization of free radicals, the stimulation of the production of antioxidant enzymes (ex: GPx) as well as the regeneration of vitamins E and C.
Dosed between 10 and 30ppm in terrestrial species, grape polyphenols contained in Nor-Grape® 80 allow to potentiate the animal's antioxidant defenses, compensate oxidative stress, improve meat quality, and support the animal's immune defenses.