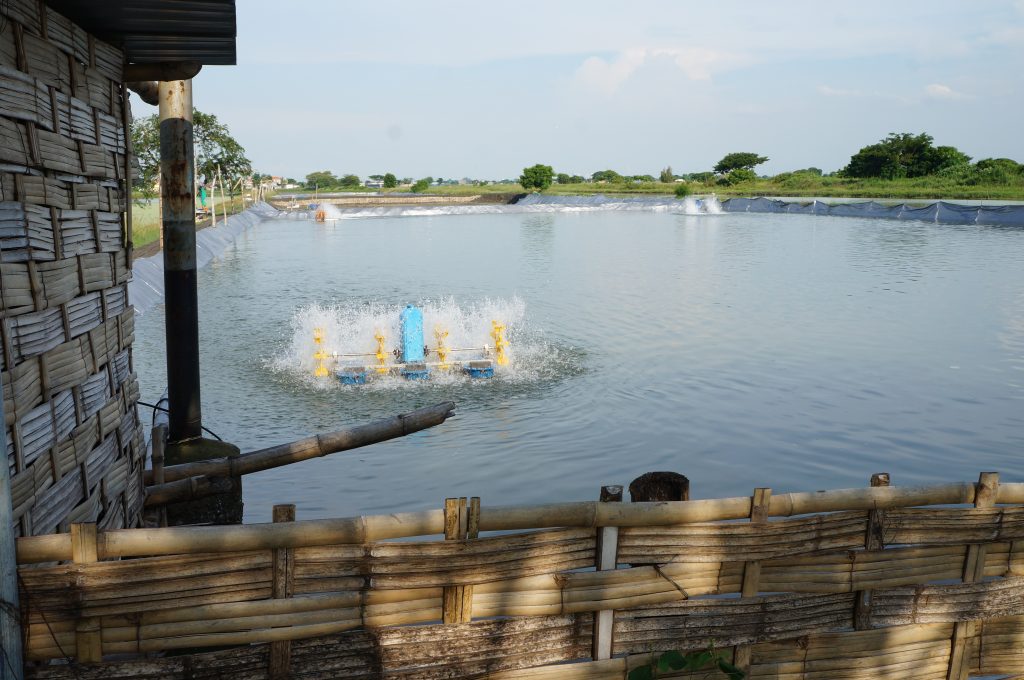 Ammonia excretion challenge in
The intensification in aquaculture production leads to increasing attention regarding the management of ammonia. Natural solutions such as Yucca schidigera extracts have shown beneficial effects on shrimps. However, Yucca schidigera is collected from the wild and its slow development makes it an endangered natural resource that tends to be expensive. Increasing and economical societal concerns drive the need for sustainable alternatives. A recent study conducted by Nor-Feed aims to evaluate the effect of a dietary supplementation of a mixture of saponin-rich plants, consisting of four saponin plants, on the ammonia-nitrogen excretion of schrimps (Penaeus vannamei).  
A trial was conducted in a french experimental shrimp farm, on juvenile shrimps (Penaeus vannamei, 0.03 ± 0.01 g). The shrimps were divided equally into 2 groups:
Control group: standard diet 
Opti group: standard diet + 500ppm of Norponin® Opti
The shrimps were fed these two different diets during 4 weeks. The survival rate, the weight gain and the total ammonia nitrogen (TAN) were then analyzed.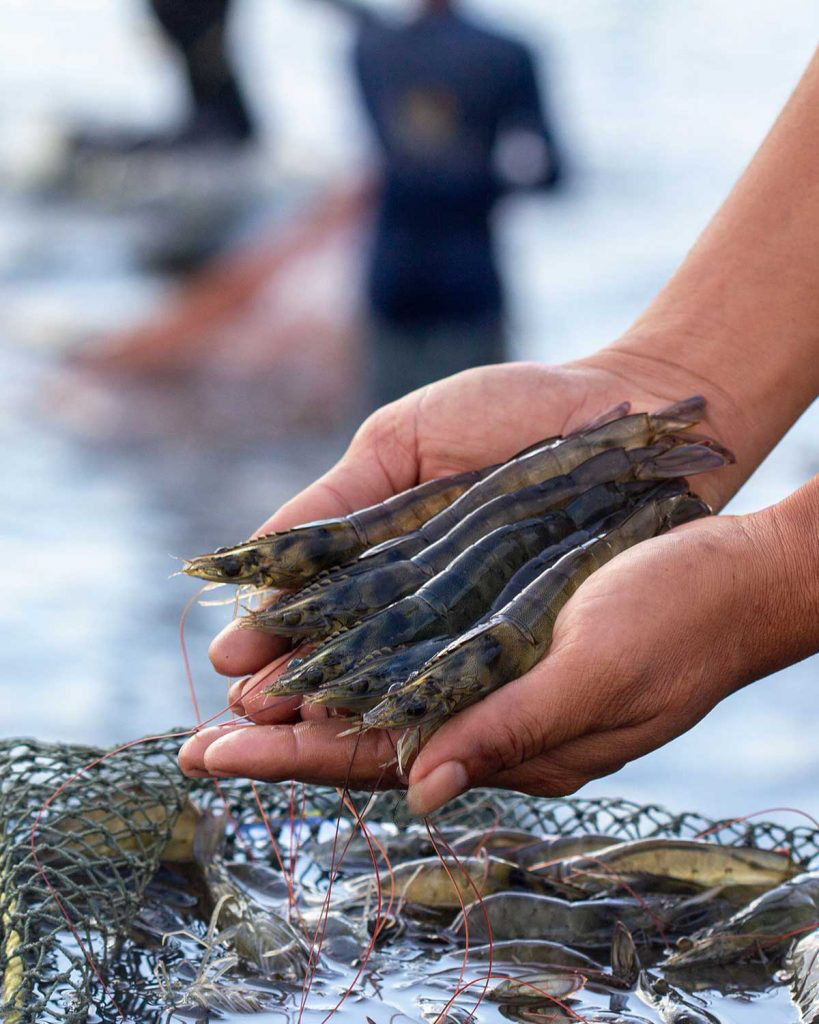 The results on these graphics evidence the beneficial effect of Norponin® Opti supplementation in reducing ammonia-nitrogen excretion during the whole experiment, with an average difference of -13% between the 2 groups. The reduction was particularly significant during the ammonia peak, (p<0.05, ANOVA) at week 3 of the experimentation, with a difference of -20%. Norponin Opti® significantly reduced ammonia when it rised. The results also showed a decrease in ammonia excretion after feeding compared to the control group (results not shown). The average weight gain for the Norponin® Opti group was higher at the end of the experiment but not significant (Opti®: 0.73 ± 0.15 g vs. Control: 0.69 ± 0.15 g). 
Overall, the present study demonstrates that a supplementation with 500ppm of the saponin-rich feed additive has a positive impact on ammonia nitrogen management. However, further studies are necessary to assess growth parameters of shrimps.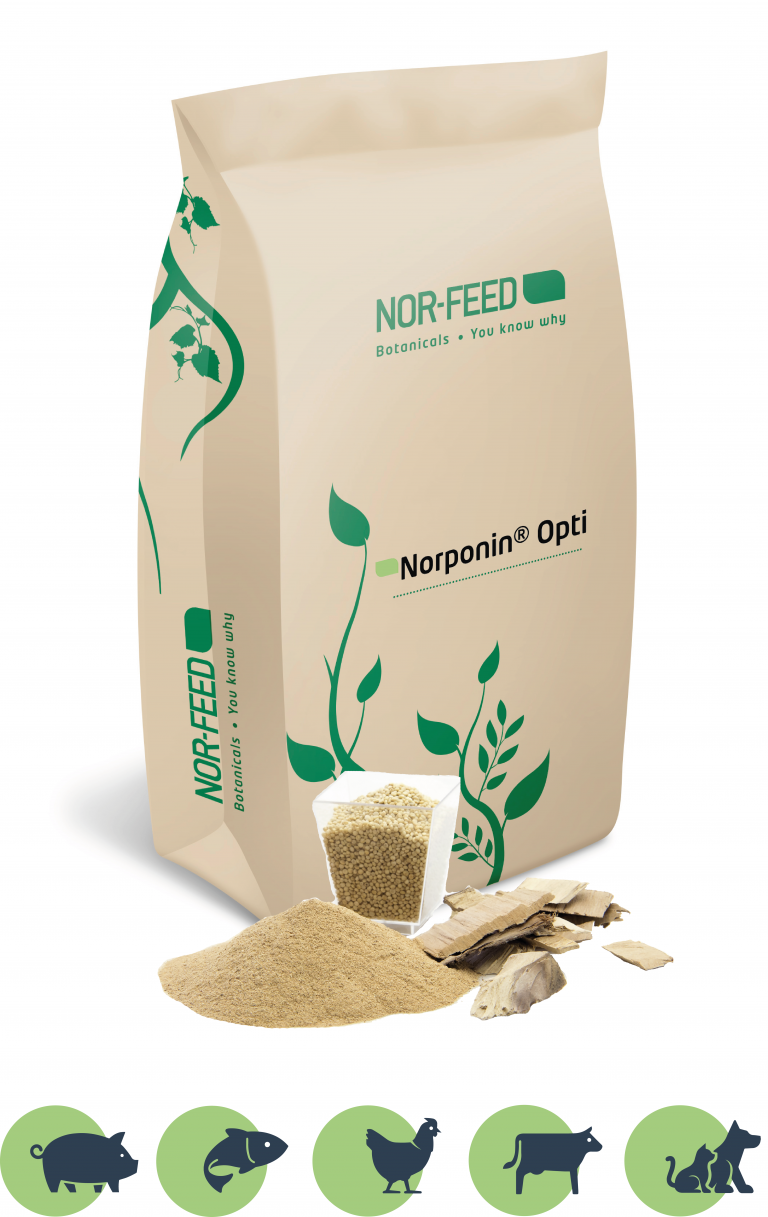 Our 100% natural solution to contribute to the management of ammonia emissions
Norponin® Opti is a solution combining different saponin-rich plants that contributes to the management of ammonia emissions.
Other products from the range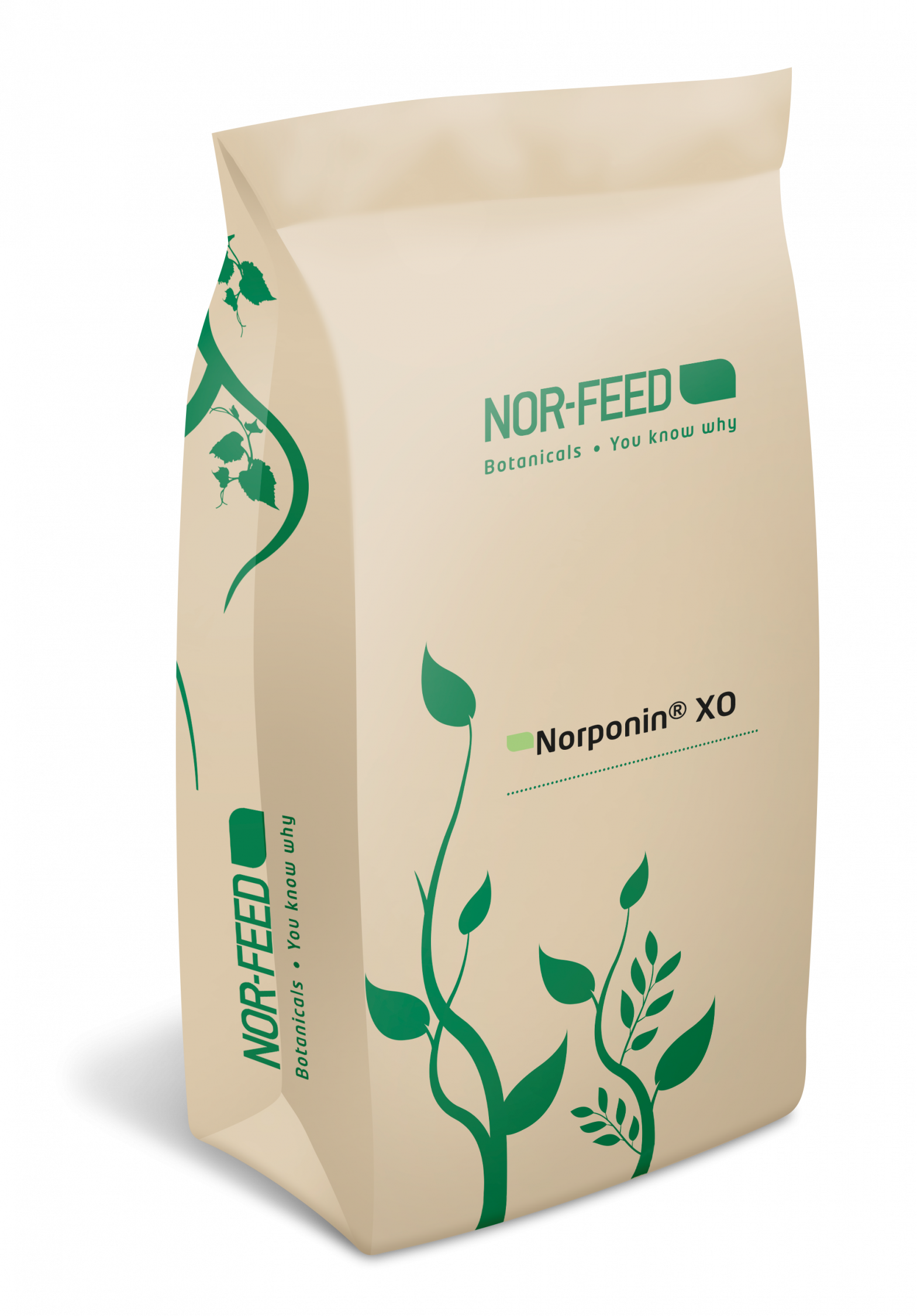 Contributes to coccidial risk management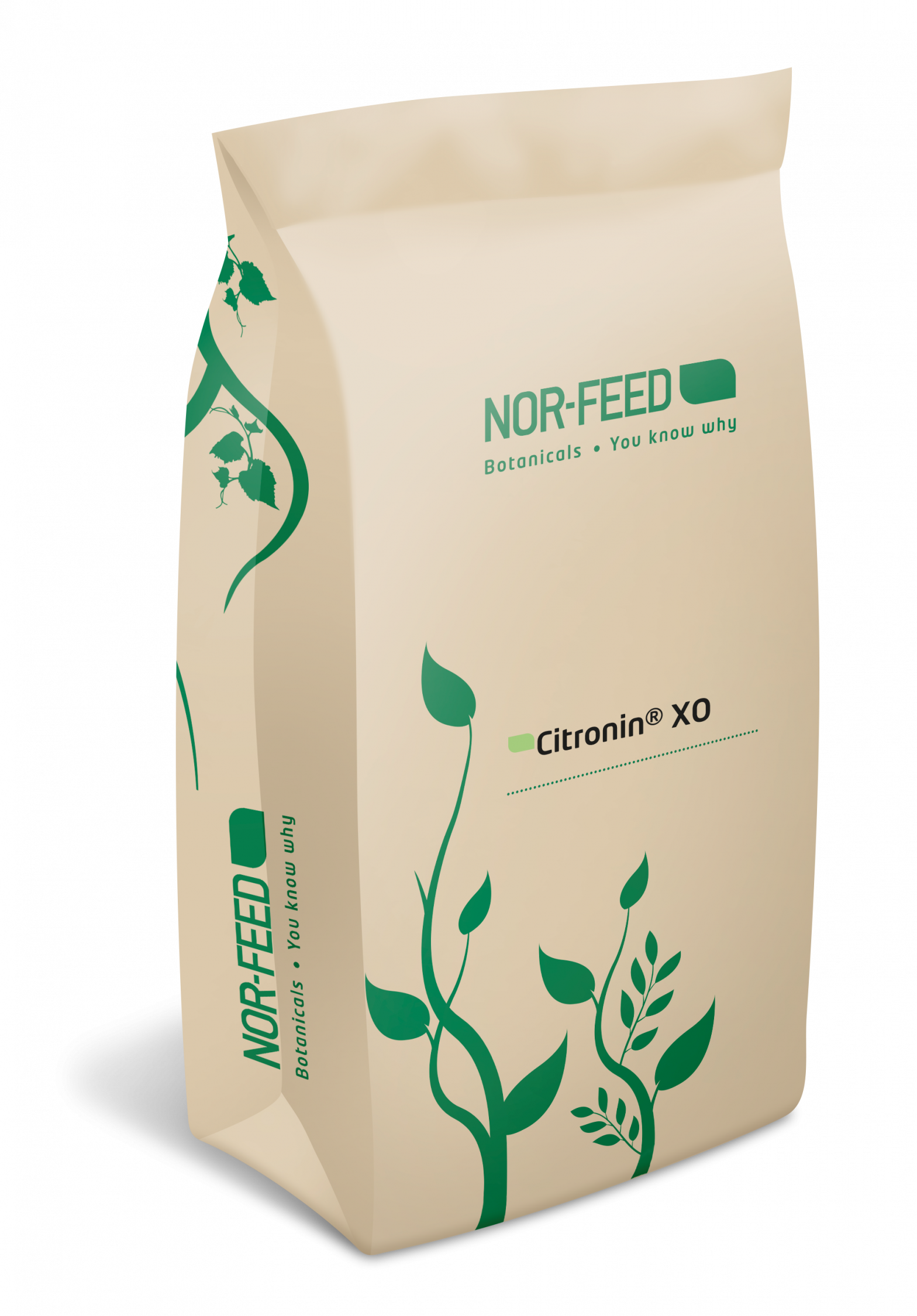 Contributes to coccidial risk management and growth