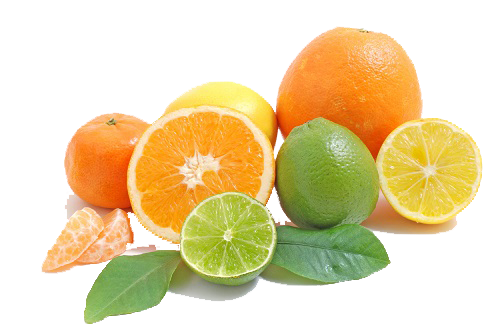 At the Journées de la Recherche Porcine (JRP) 2023 in Paris, Dr. Sekhou Cissé, R&D product manager at Nor-Feed, presented a poster on the evaluation of the effect of a standardized Citrus extract on the intestinal microbiota and welfare of sows around farrowing, under commercial farming conditions.
A critical period for sows
The farrowing period is a critical time in the sow's life, during which the sow's dietary requirements change. Indeed, the sow requires more nutrients to meet her needs (Oliviero et al., 2009). Sows are more prone to constipation phenomena during this period, due to a less active gut (Oliviero et al., 2009), linked to a decrease in sow appetite (Pearodwong et al., 2016). According to several studies in humans, constipation disorders are closely related to dysbiosis phenomena that can be observed in the gut microbiota. Modulation of the intestinal microbiota could therefore be an effective solution to fight digestive disorders around parturition. In this context, the effect of Citrus extract supplementation, rich in pectic oligosaccharides, was studied on sows around farrowing.
A trial to test the effectiveness of a
Citrus extract around farrowing
A trial was conducted in France on 50 sows divided into 2 groups. The first group (control) consisted of 23 sows fed a standard diet 10 days before farrowing and up to 5 days after. The second group (Citrus) consisted of 27 sows fed a standard diet supplemented with 2500 ppm Citrus extract, also 10 days before farrowing and up to 5 days after. For both groups, the weight gain of the piglets from the different litters was measured during 21 days.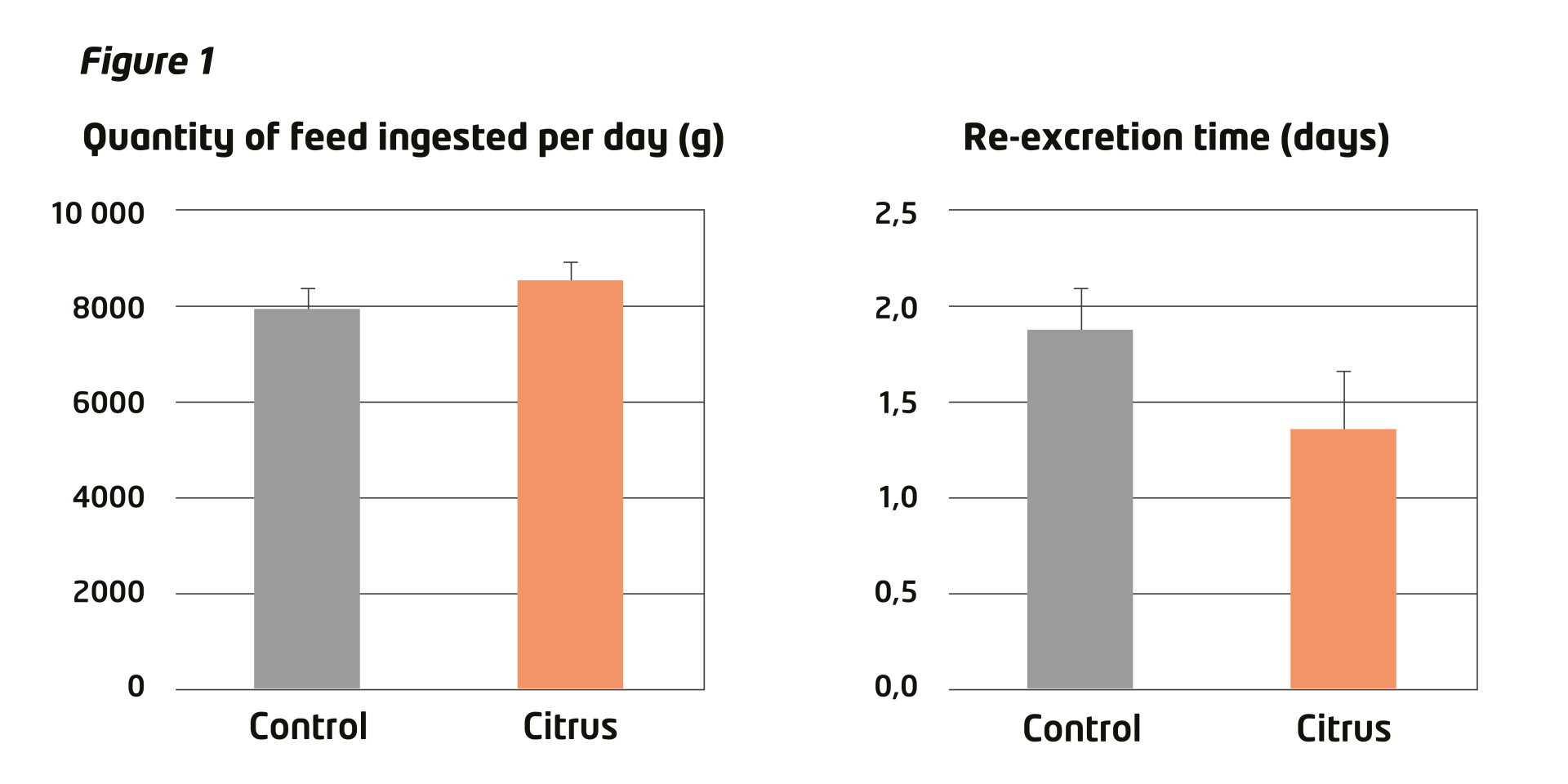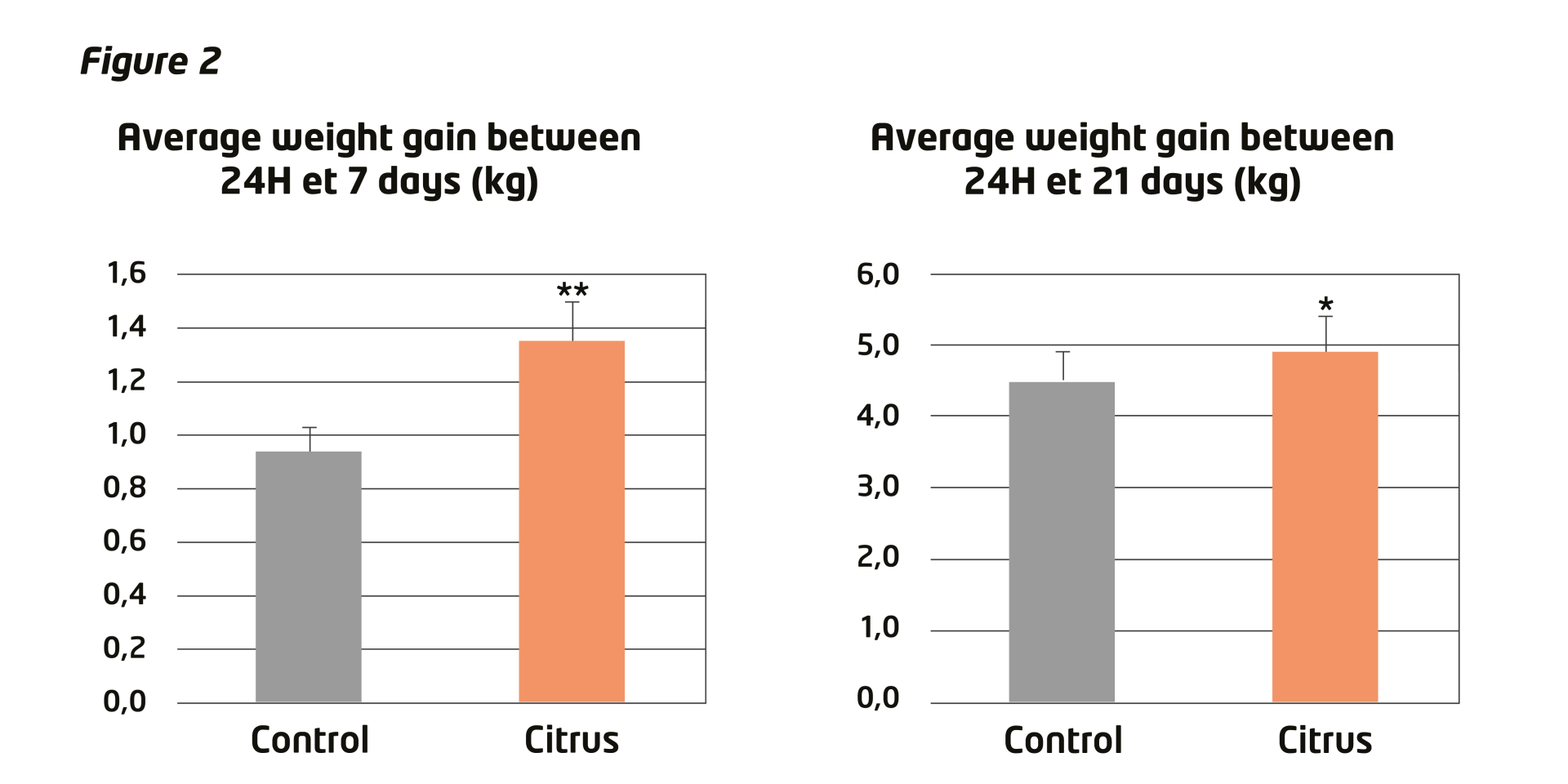 The results show that Citrus extract supplementation allows to increase the feed intake of sows, thanks to a faster recovery of intestinal transit (Figure 1). Indeed, the time to re-excretion of sows is reduced compared to the control condition. In addition, the average weight gain of litters of piglets born to sows in the Citrus group was higher between 24 hours and 7 days/21 days after farrowing compared to the average weight gain of litters of piglets born to sows in the Control group (Figure 2).
Citrus extract supplementation improves the well-being of sows around farrowing by reducing constipation. This positive effect, observed in sows, is correlated to a modulation of the sows' microbiota, which could partly explain the observed effects. The reduction of the constipation phenomenon contributes to a faster recovery of the sows' intake to the benefit of the piglets' performance.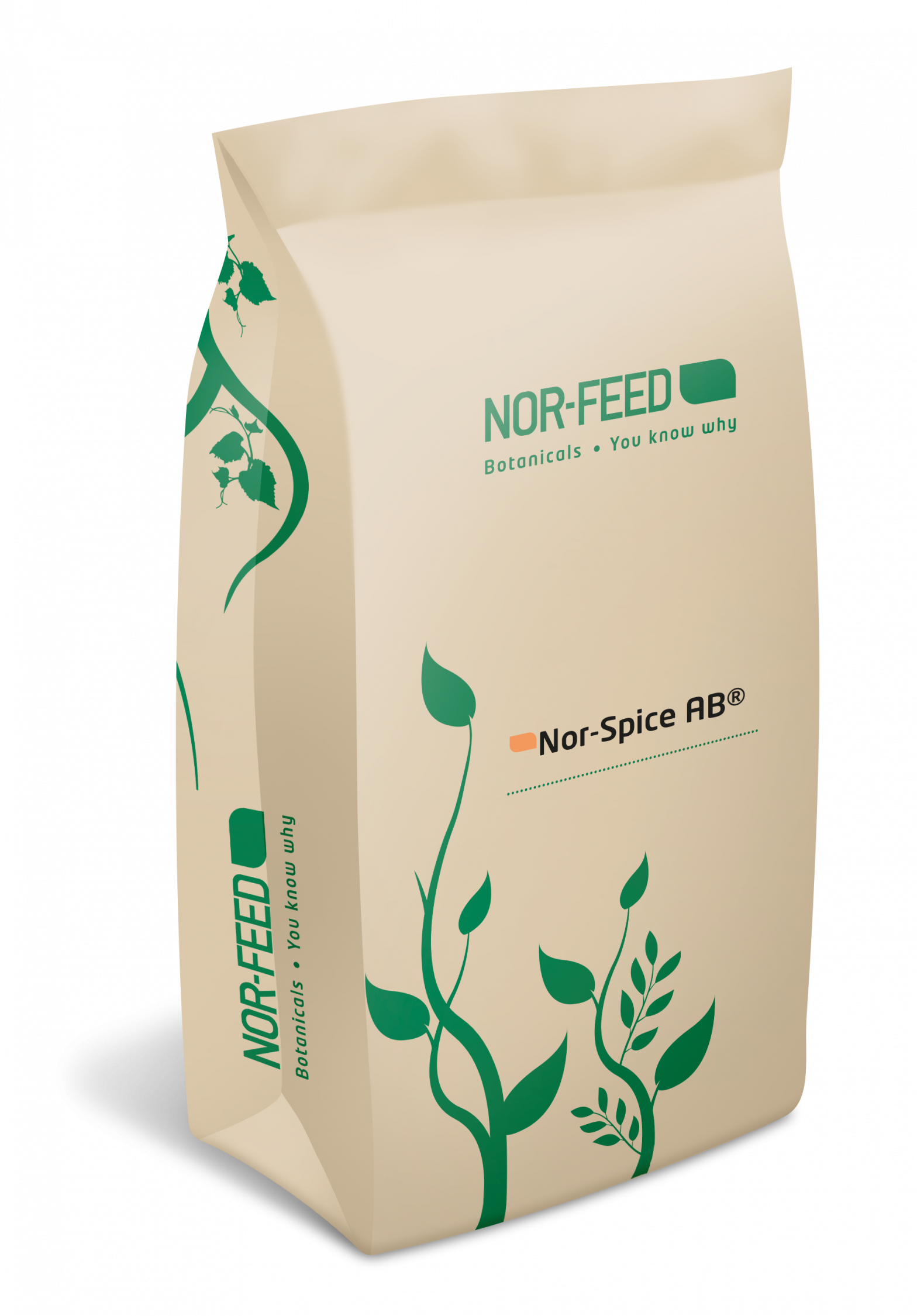 Improves feed efficiency and growth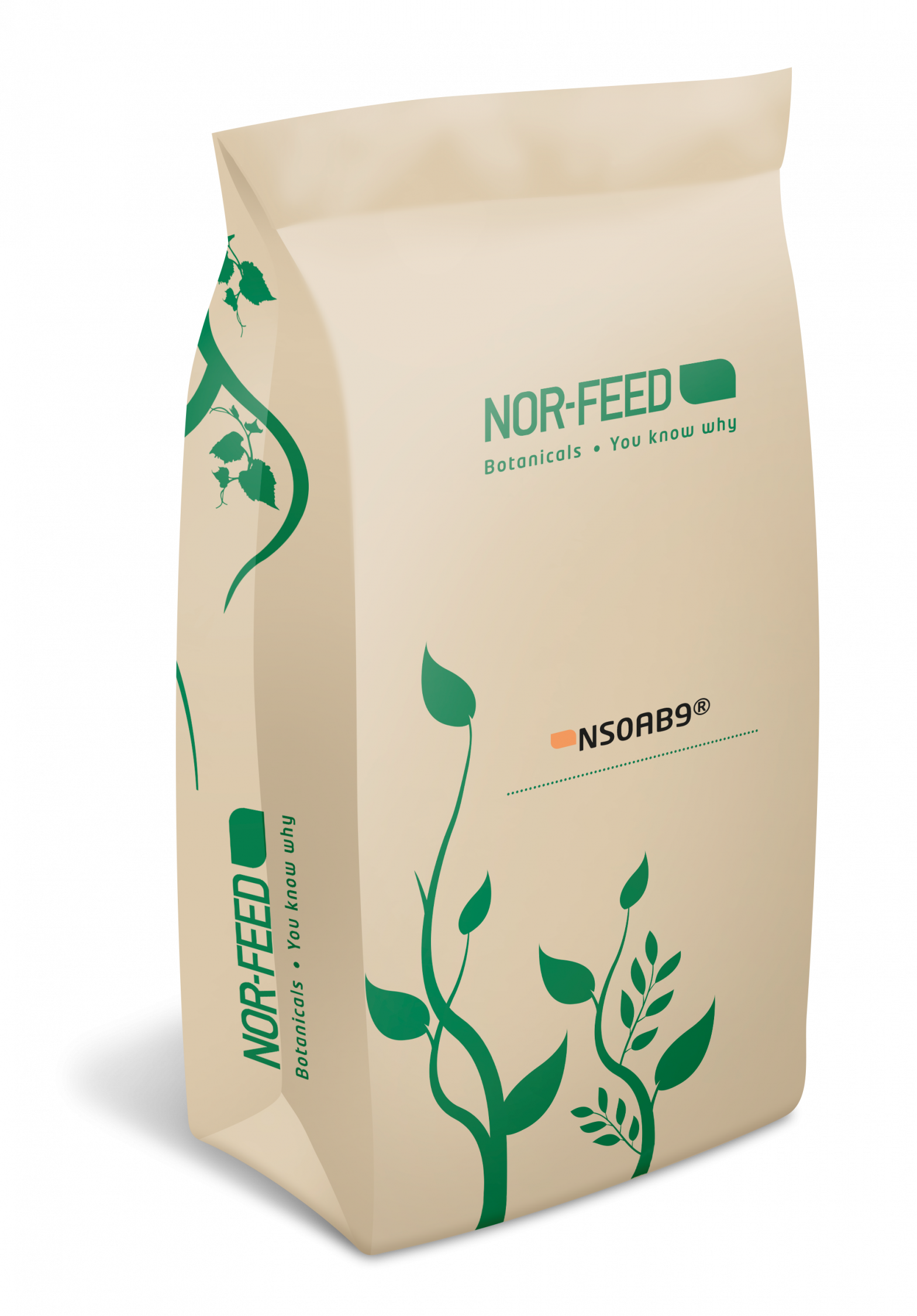 Improves growth under downgraded sanitary conditions